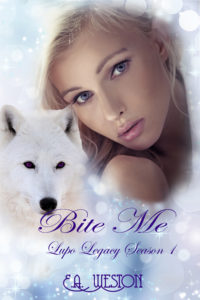 Emery Whitechurch is in love, in love with her best friend of thirteen years, Asher Carter.
He doesn't know, but Emery holds out hope of telling him one day and having their happily ever after. When Emery's cousin Teegan, arrives for the summer she not only brings her smart mouth but a secret so wild Emery is shocked to the core.
Episode one of Lupo Legacy – Bite me, follows Emery and Teegan as they become friends again over the summer bonding over a broken heart and the loneliness it brings. After Teegan is attacked in the woods behind their house, she spills her secret forcing Emery to rethink her whole life and what it means to be in her family.
iBooks | Amazon | Barnes & Noble | Kobo |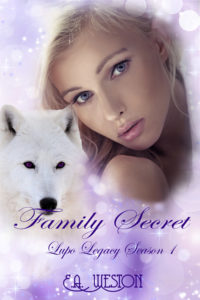 Life for Emery Whitechurch used to be normal. That is, until she finds out she comes from a line of werewolves. Her world gets turned on its axis after a crazy, desperate declaration of love to her best friend, Asher, who then flees town with Emily Ann.
With Ty's relentless perusal of Emery and Teegan getting attack while out running.
Emery and Teegan hightail it to Colorado to visit Emery's mother, where they get more than they bargained for. They meet three hot guys who are all looking for a mate and both Emery and Teegan are in their sights.
Is it time for Emery to move on from Asher? Can she?
After a fight with her mother Emery is forced into a change she only dreamed about.
A family secret she thought she was left out from.
iBooks | Amazon | Barnes & Noble | Kobo |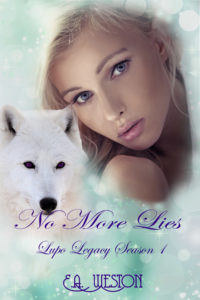 Returning home from their trip to Colorado, Emery comes face to face with Asher, her best friend and the love of her of life. After some talking, Asher tries to keep himself at a distance, telling Emery he has secrets so crazy it would send her running away from.
With an unexpected visit from Noah and Julian, things start to get complicated for Emery. Teegan's father joins the girls as they set a trap to catch the rouge wolf, only the trap doesn't go according to plan, leaving Emery in the jaws of the wolf.
Springing into action, an unknown black wolf appears, saving her from the savage jaws of the rouge before bounding off into the night. No one knows who this new wolf is but Emery knows one thing, it saved her and its blue eyes reached her soul, leaving her determined to find out who it is.
iBooks | Amazon | Barnes & Noble | Kobo |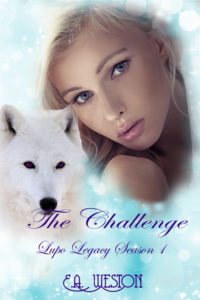 After Asher spills his big secret, Emery's life seems to fall into place. Her best friend is a wolf and now her boyfriend – nothing could be more perfect.
Until the arrival of Chantal, a french student who happens to look like a supermodel. Soon Asher and Emery find out why she is really here and their perfect life seems to be ripped away from them again.
Asher refuses to give up Emery, resulting in a challenge from Chantal. While learning to live with a wolf inside her, now Emery has to abide by pack law and accept Chantal's challenge.
Can she do it? Fight to the death or kill another wolf?
With her whole life hanging in the balance, Emery has to make a decision, one that could take her away from Asher forever.
iBooks | Amazon | Barnes & Noble | Kobo |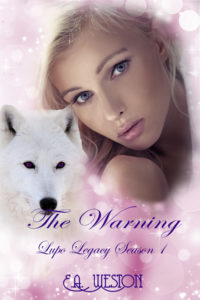 After a harrowing brush with death, Emery and Belaflore begin to recover from the challenge. During weeks of healing Emery and Asher grow closer, declaring their love to each other. Only Ty, refuses to give up on Emery, he takes every chance he can get to corner her and try to persuade her to be his.
There is only one solution that can keep Ty away for good, a bond so strong that no one can break. Except when Asher and Emery commit to each other it sends Ty over the edge, pushing him to take desperate action. Warning Emery that she will be his if not by choice then by force.
iBooks | Amazon | Barnes & Noble |Kobo |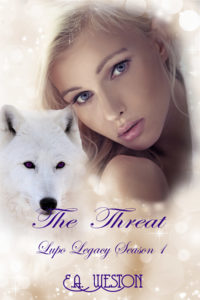 Life for Emery Whitechurch and Asher Carter has never been better, finally they can move on with their lives and be together. Except for the whispers of a friend, who slowly begins to plant the seeds of doubt into Asher's mind.
Emery can't understand the change in Devlin's behavior towards her and knows he is getting between herself and Asher. Taking Teegan up on her offer to go to camp for an end of summer party, leaves Emery in a place she never wanted to be, alone, confused and angry at the world.
When her father receives a threatening letter, Emery's life takes on a whole new meaning and she is forced into hiding, with the one person she blames for ruining her life.
iBooks | Amazon | Barnes & noble | Kobo |